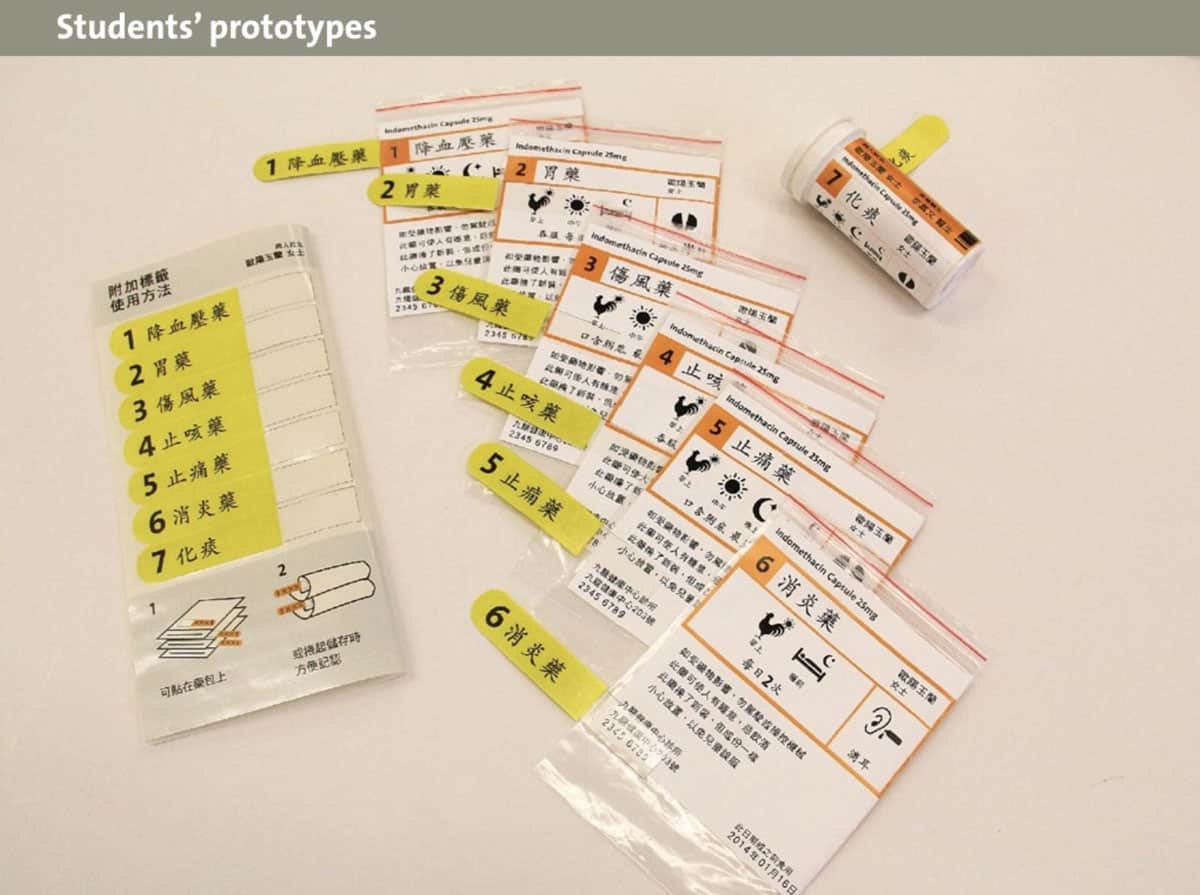 Inspiration
We came across the amazing medication label prototypes designed by a group of design school students of the Hong Kong Polytechnic University in 2011. It was a pity that the designs were not put forward and implemented in the community. However, it has inspired us to transform this initiative into reality.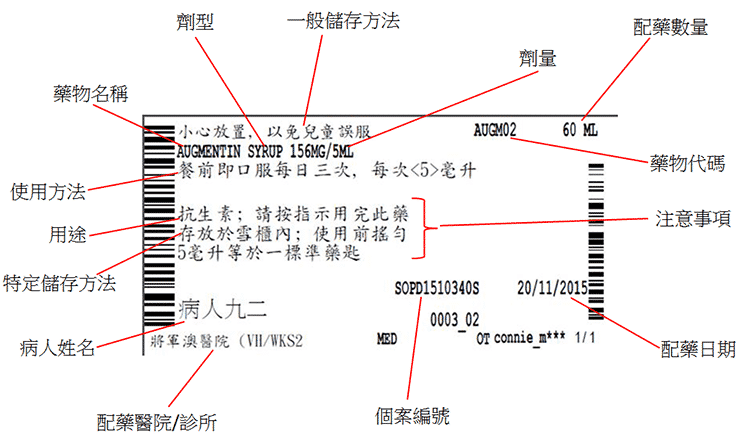 Exploration
We reached out academic professionals, healthcare professionals, community care service providers, carers, patients and the elderly to understand their opinions regarding the ideas, usage and implementation of the drug icons.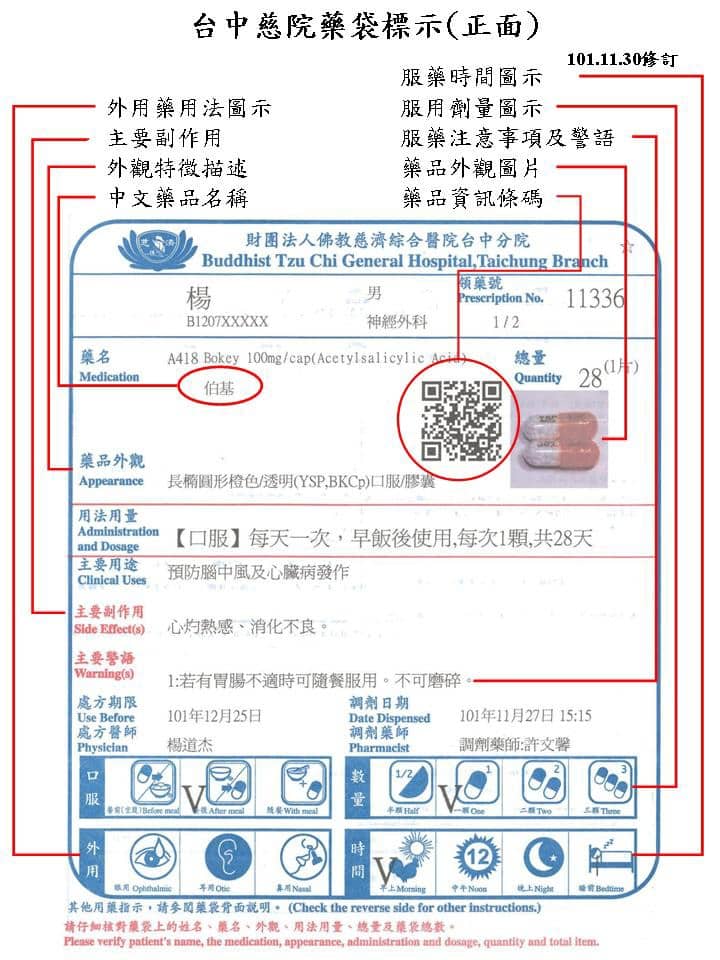 Research
We conducted a comprehensive research on regulation requirements and took references from drug icon or label implementation in Taiwan and the US. Then, we produced the first design based on 26 common medication instructions and warnings used in the community medication.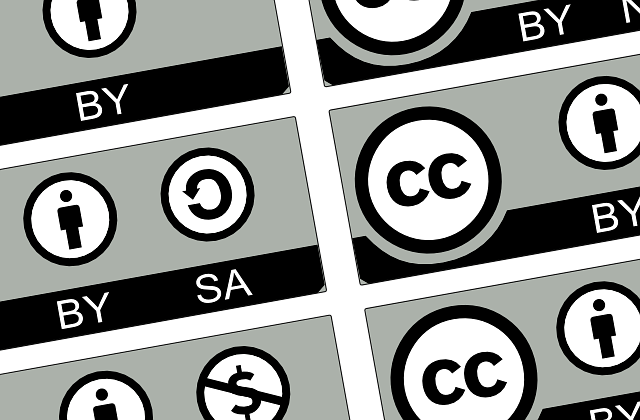 Vision
We set out our goal to create boarder impacts through implementation in creative commons licenses and co-create spirit to cover more languages and geographical supports.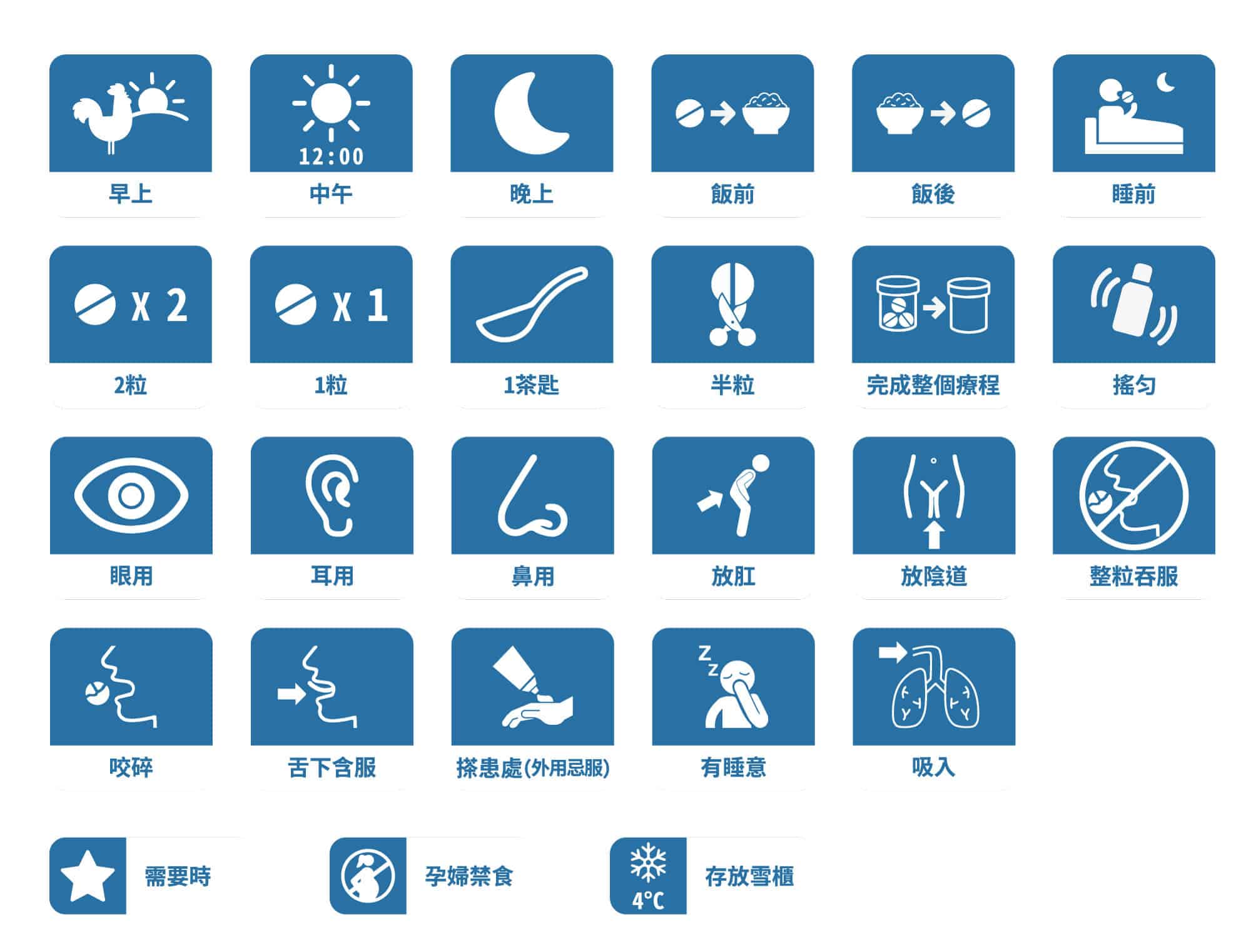 Validation and refinement
We conducted 3 rounds of validations with more than 500 professionals and end-users for feedback to enhance the design of icons. Our aim is to develop a set of general understandable, readable and universal design for all cultures and ethics.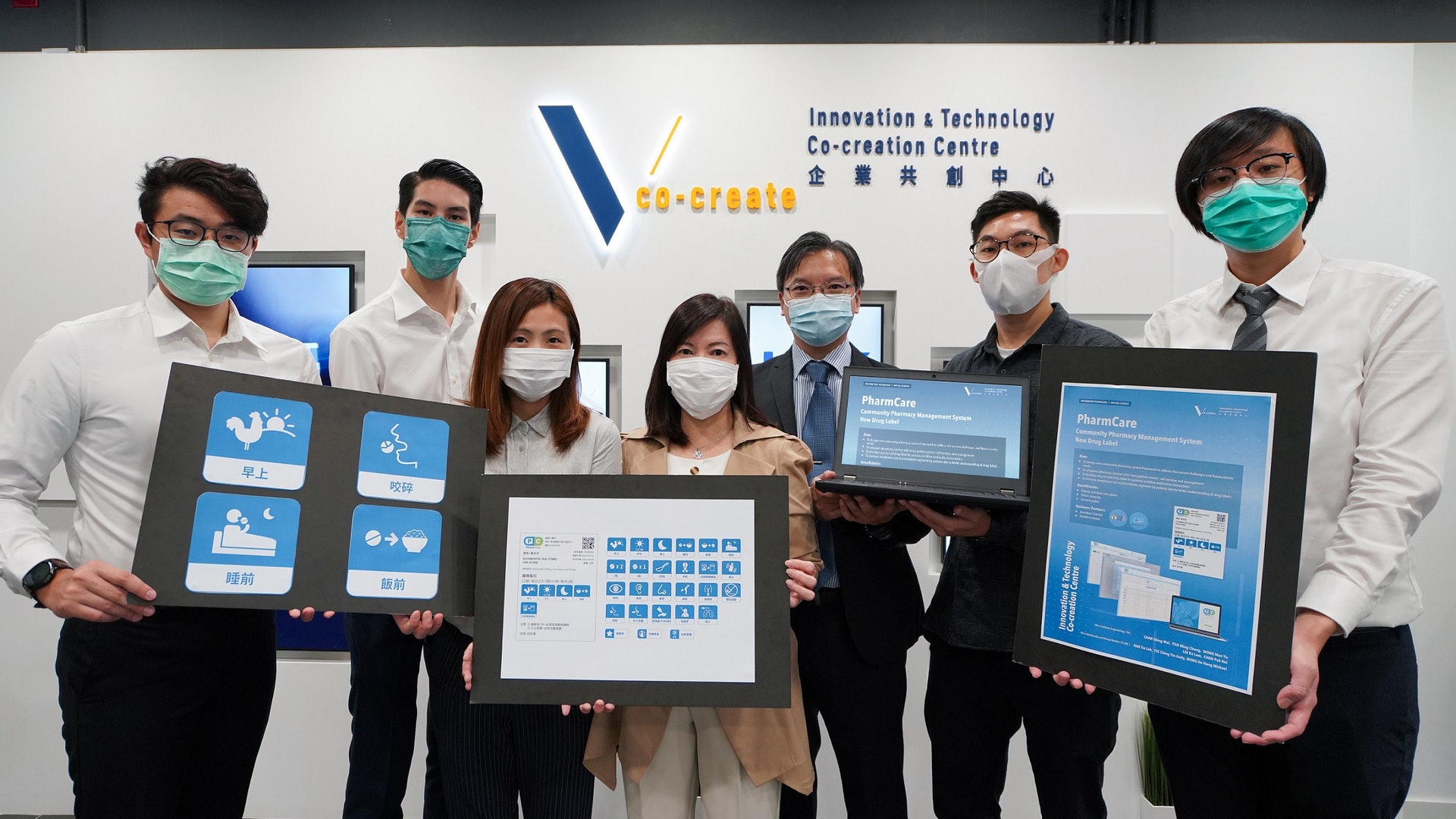 Co-Creation
We worked with IVE Innovation & Technology Co-Creation Centre and their students to co-create and develop a Community Pharmacy Demo System to demonstrate the usage of the drug icons in the community pharmacy setting.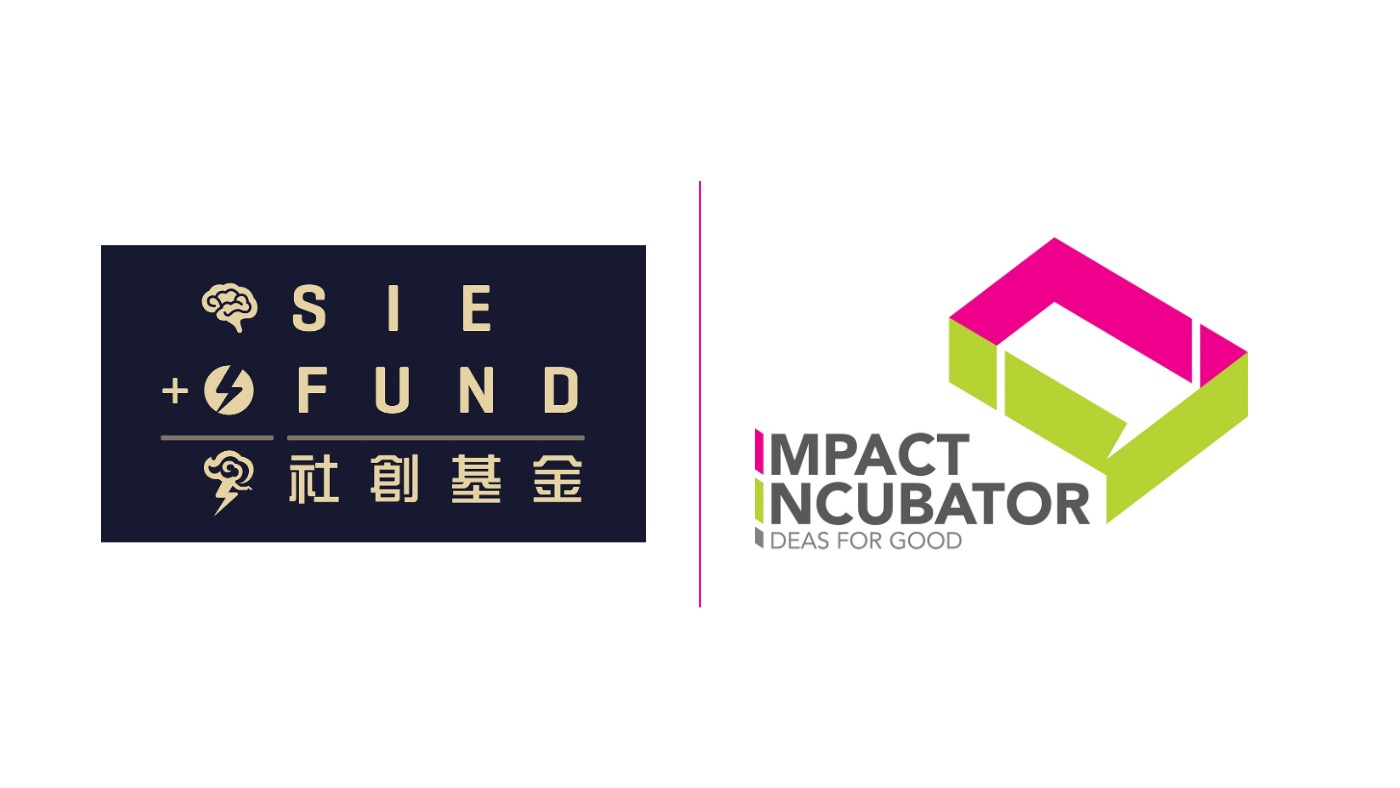 Funding
We were admitted to the SIE Fund / Impact Incubator Programme to implement a 12-month prototyping on our initiatives and ideas.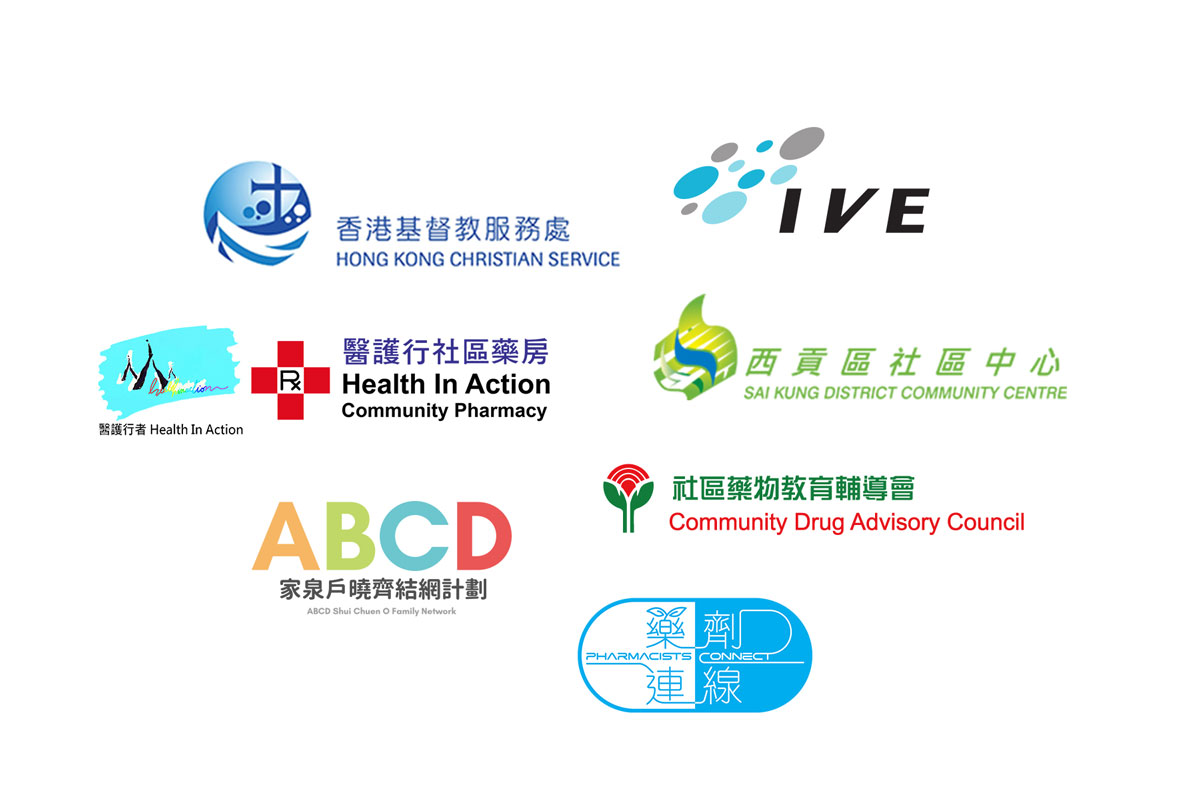 Partnership
We partnered with various community care services providers to the elderly, carers and ethnic minorities to develop a 1000+ user network.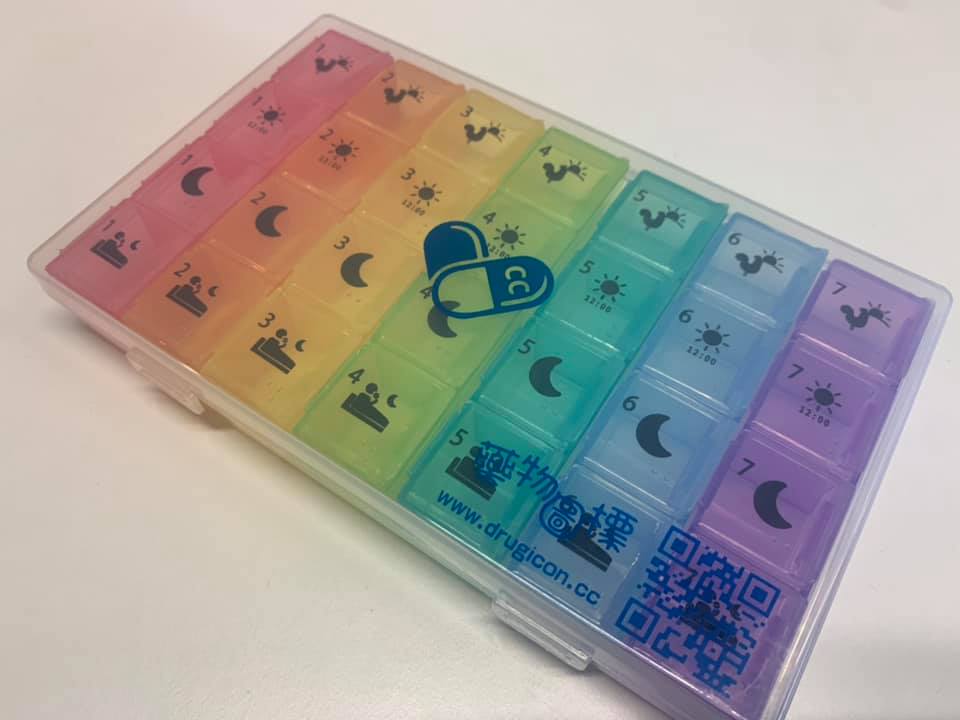 Production of education kit (1000+ units)
We designed and sourced 3000 units of pillbox (part of the education kit) based on the users' requirements on weekly usage, readability and user-friendliness, etc.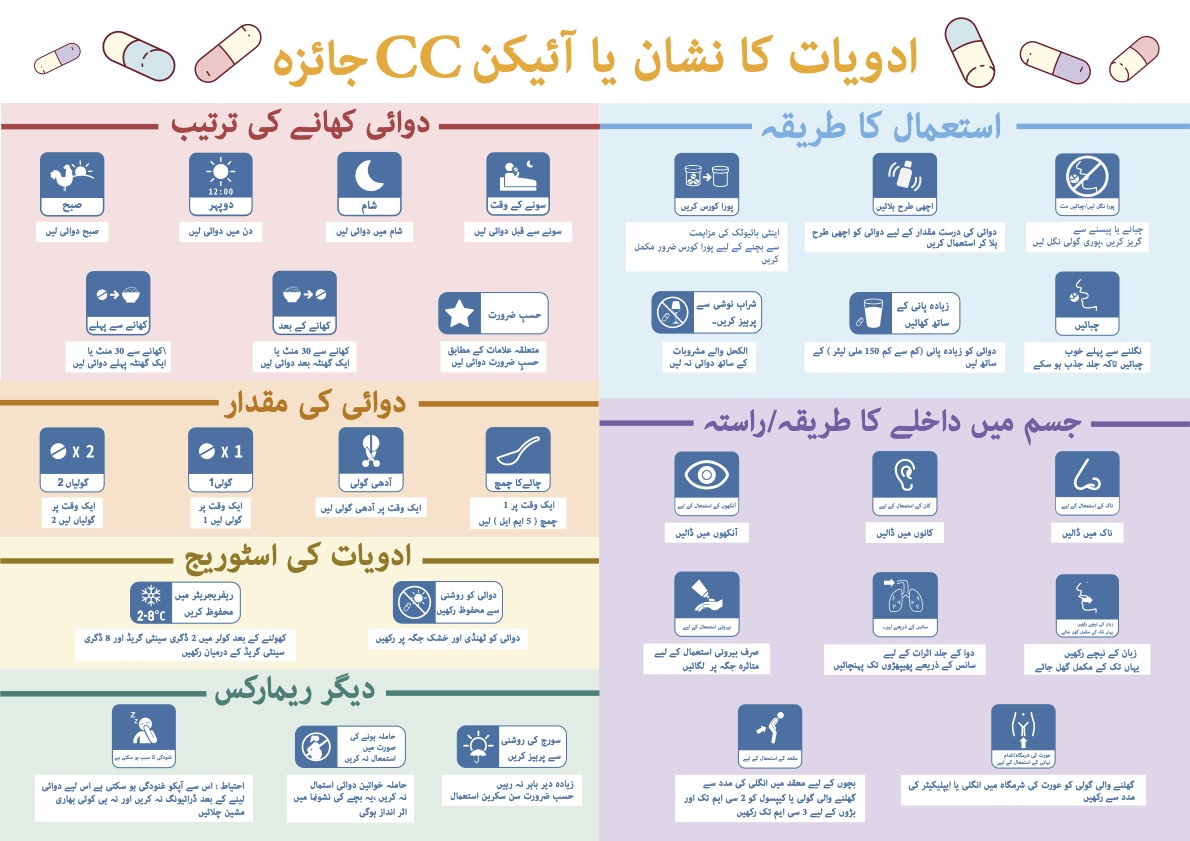 Production of promotional materials (in 3 languages)
We produced 3 sets of education leaflets in traditional Chinese, English and Urdu, which serve as factsheets for users to refer to the newly designed icons.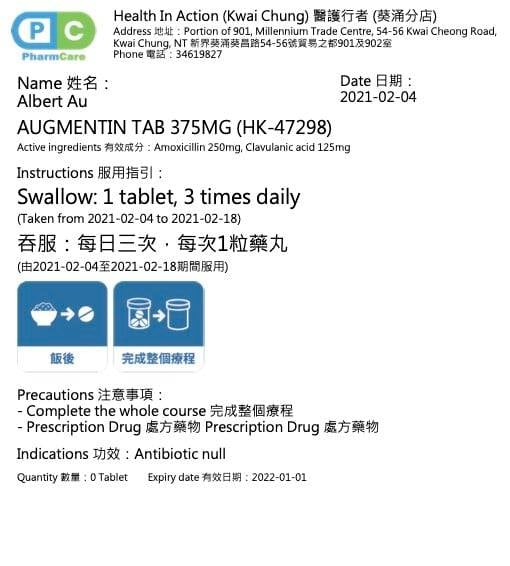 System integration (Drug Icons x PharmCare)
We demonstrated the drug icon integration with the Community Pharmacy System (i.e. PharmCare). (i.e.
PharmCare
).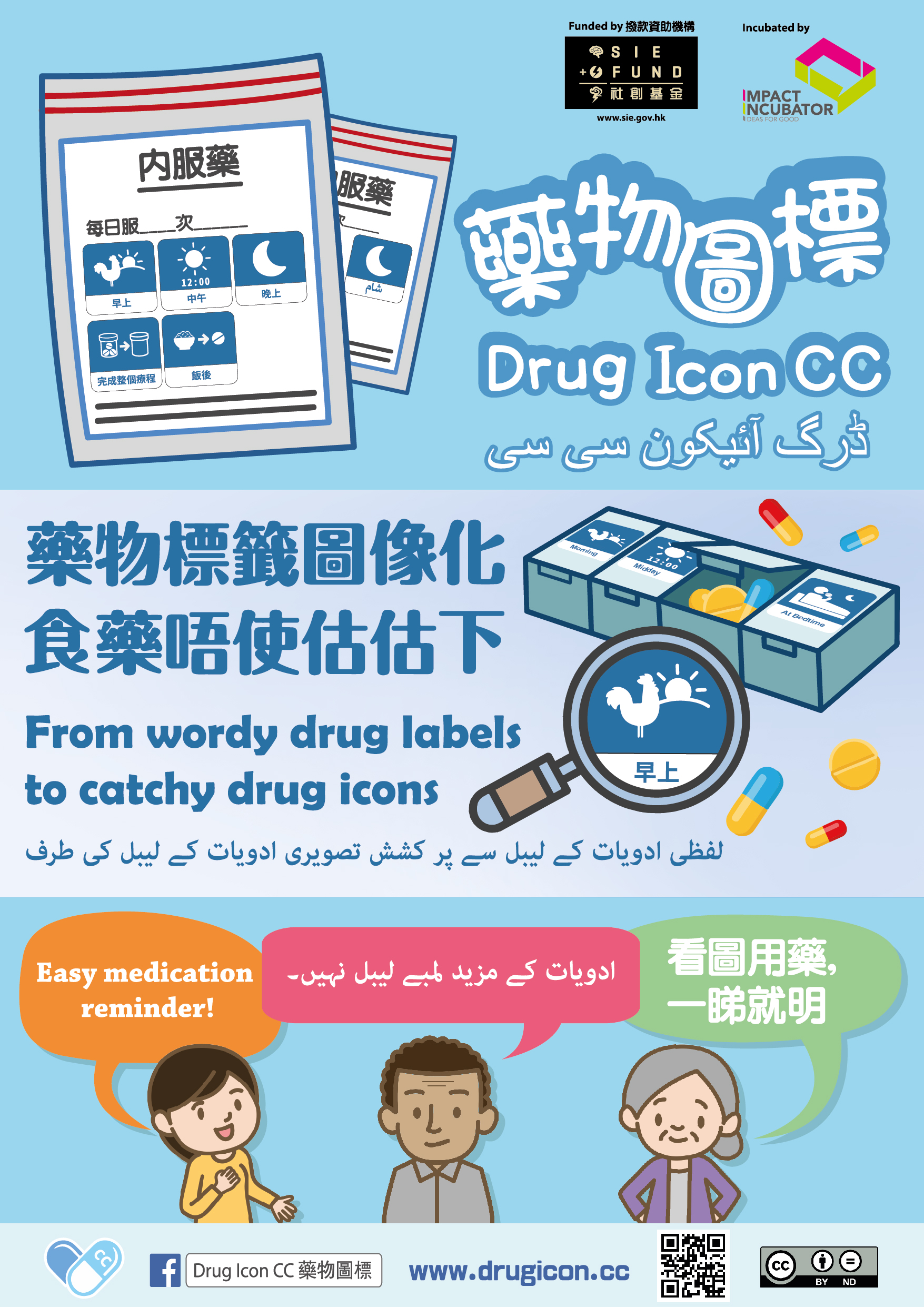 Promotion
We designed and produced a series of promotion materials including poster, leaflet, facebook post for online and offline promotion.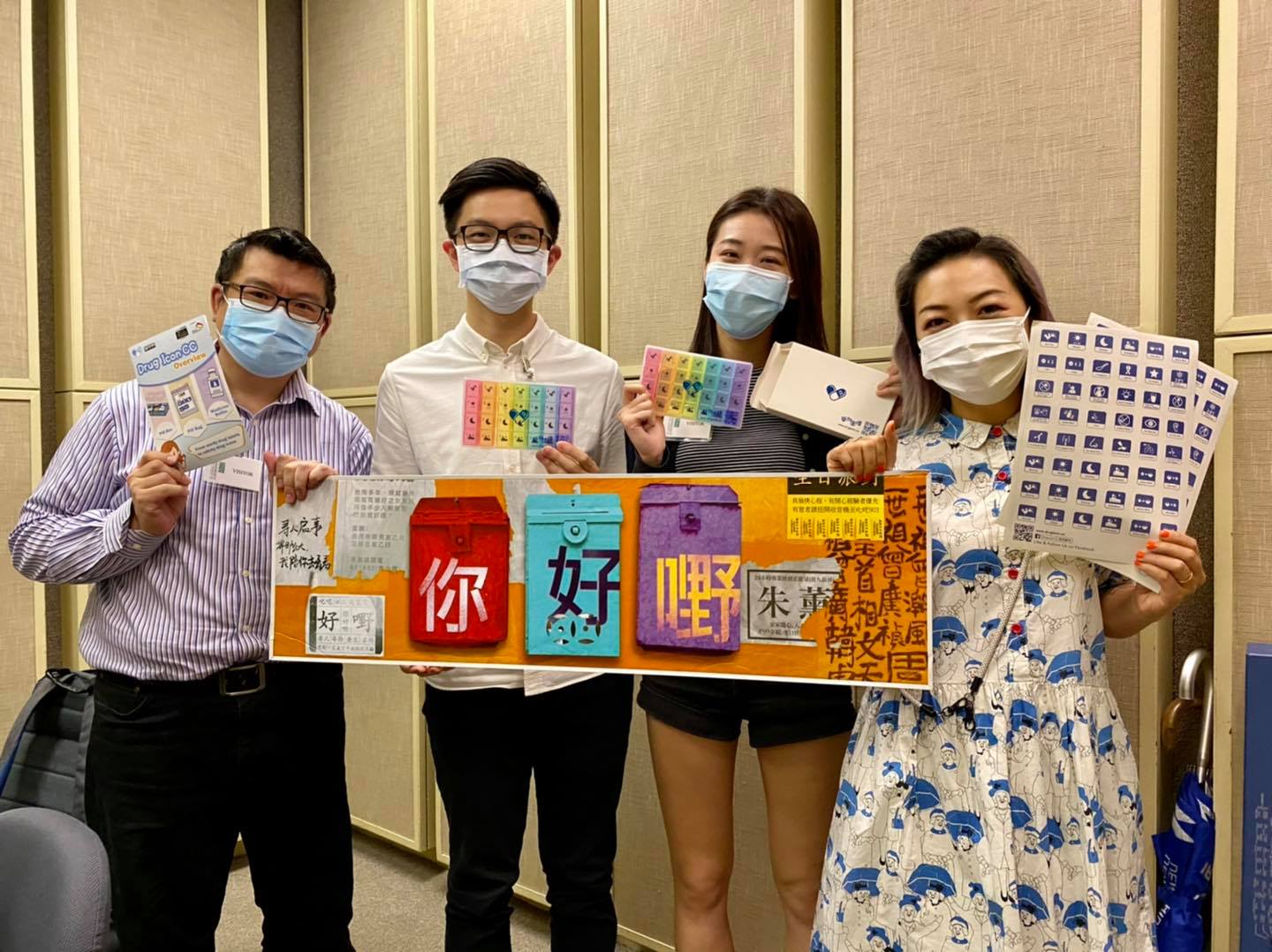 Media Coverage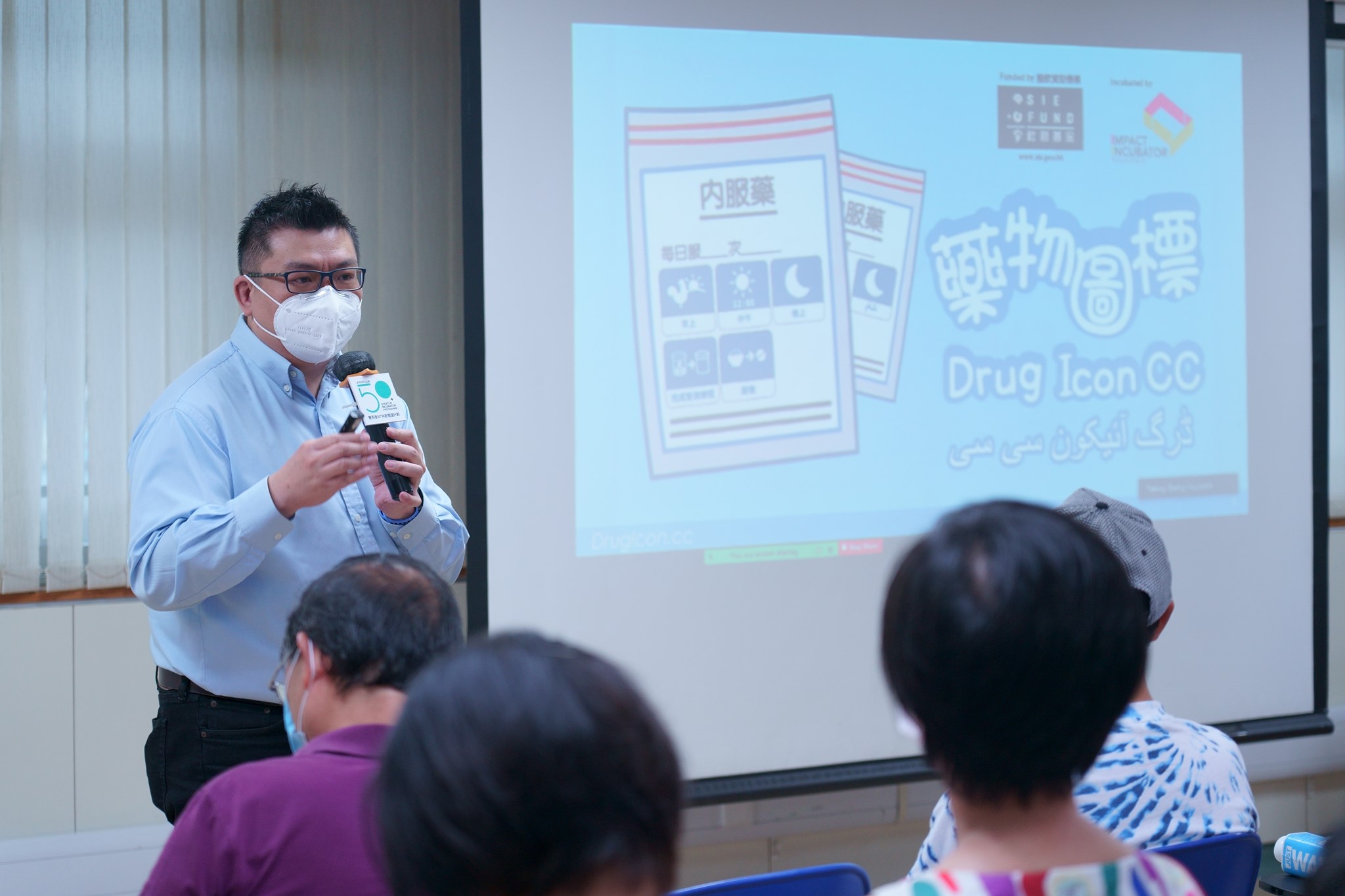 Implementation - Workshop
We conducted workshops to elderly, carers, ethnic minorities and service partners to educate and rollout the Drug Icon usages in the community.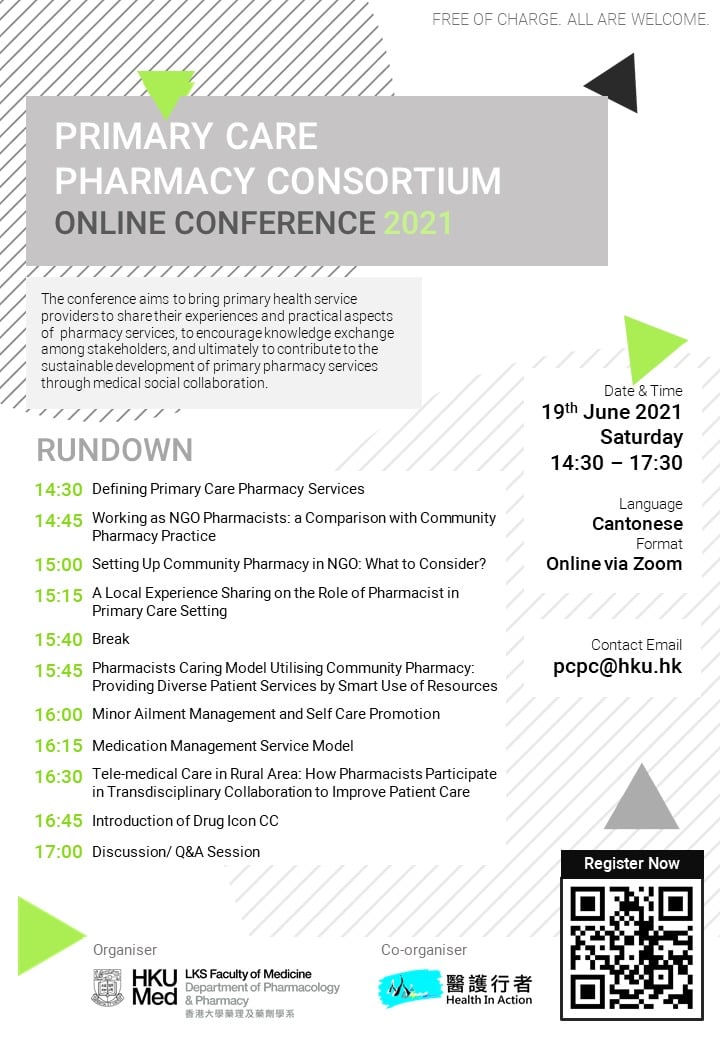 Implementation - Conference
We participated in the healthcare related conferences and creative commons events to promote the idea to different stakeholders.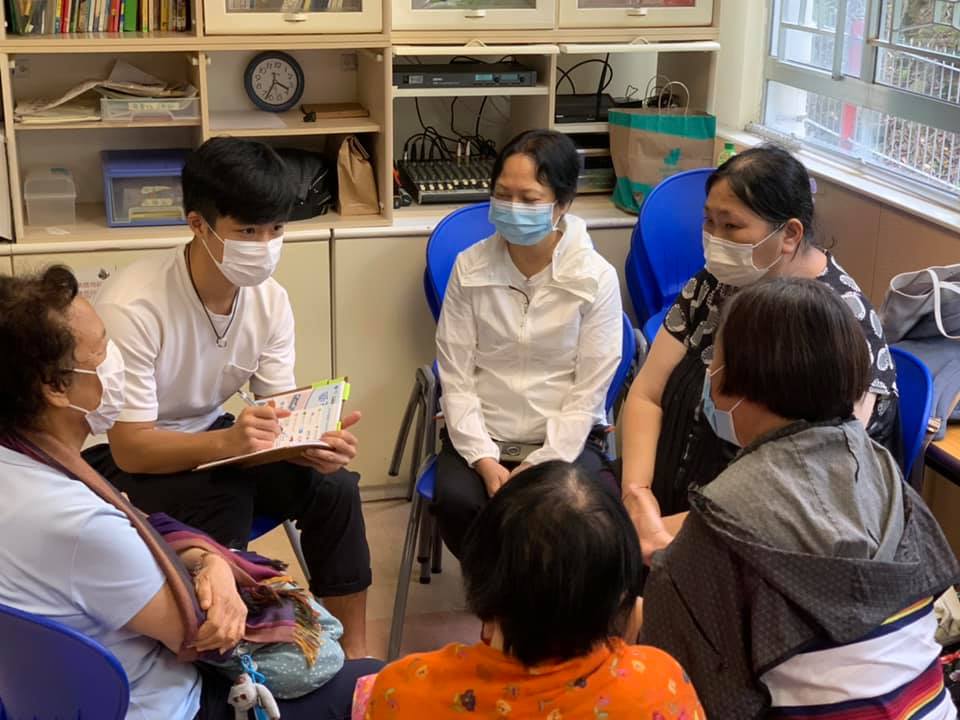 Assessment
We participated the Impact Assessment Support Scheme (IASS), a pilot scheme organised by the Social Enterprise Business Centre (SEBC) Impact Incubator, to assess the project's social and socio-economic impacts.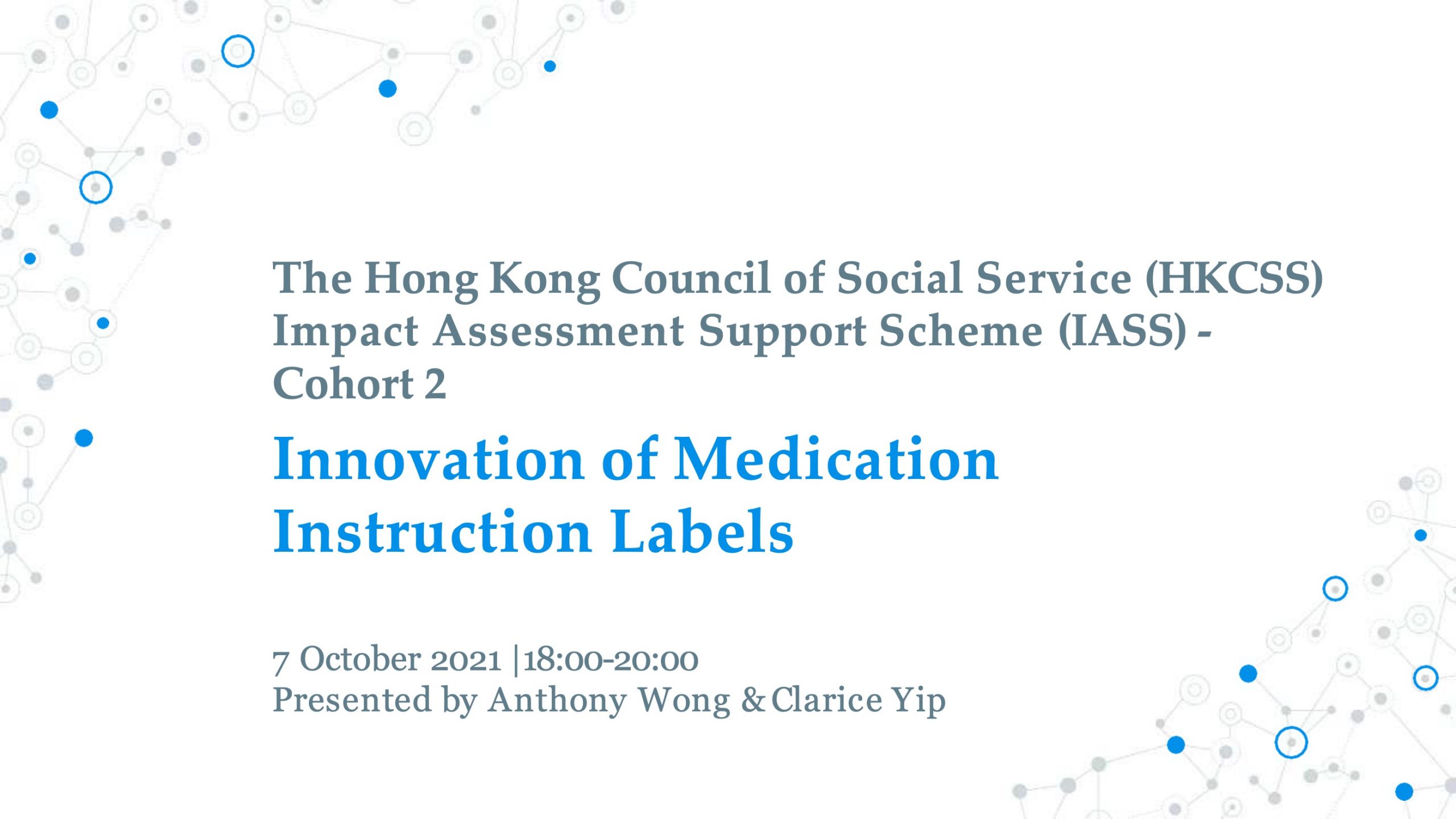 Assessment Reporting